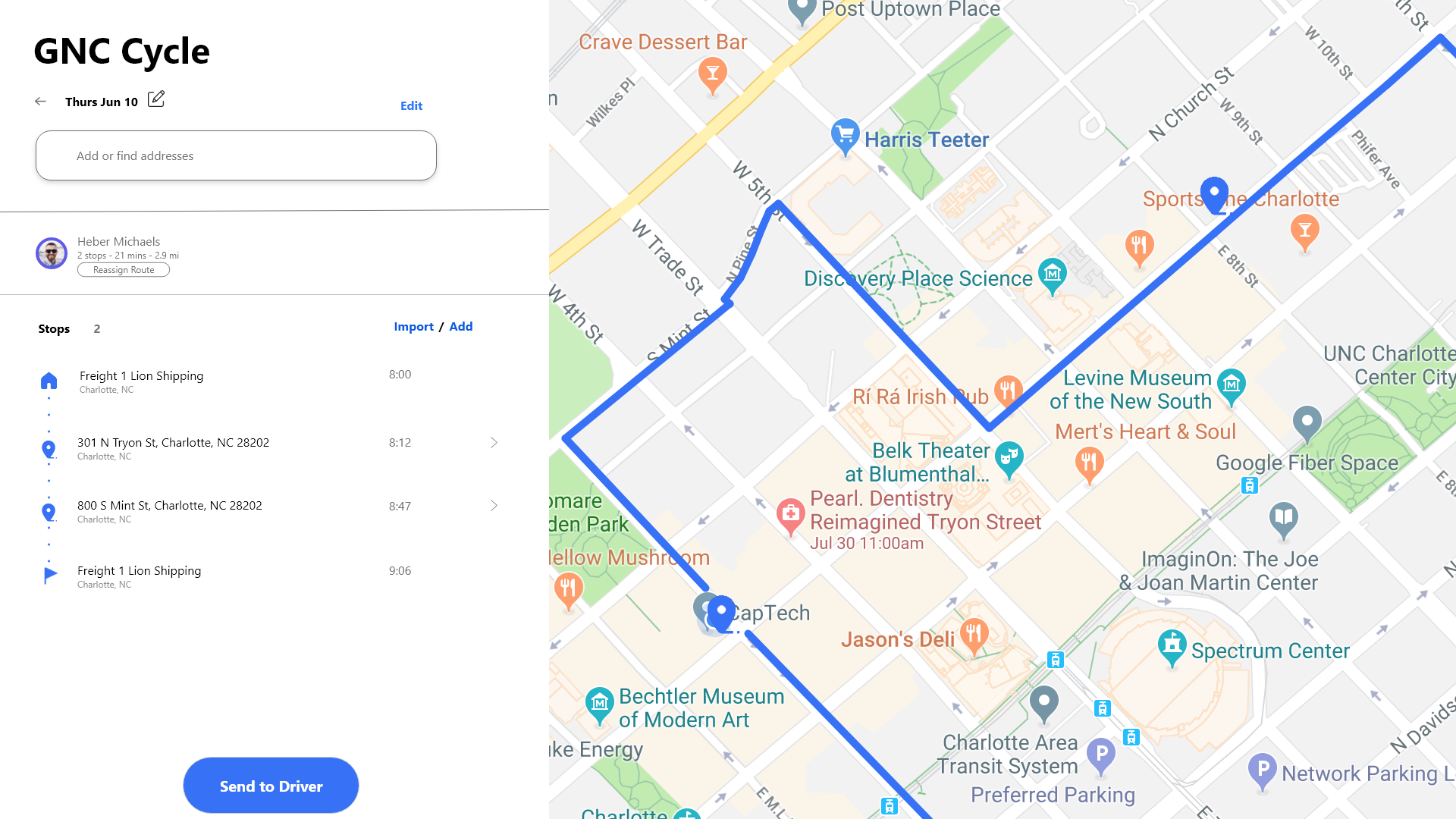 Build routes in less than 5 minutes
Got a list of stops and drivers? We'll handle the rest - there's no need to spend hours manually creating the perfect routes for drivers early in the morning.
Spreadsheet import
Export a list of deliveries and import it into Fleet55, within 2 minutes your routes will be ready.
Driver tracking
Track the progress of every driver, see where they are and have been.
Time Windows / Priorities
Did a customer pay for early delivery or request a specific time? Include this into the spreadsheet or add it manually.